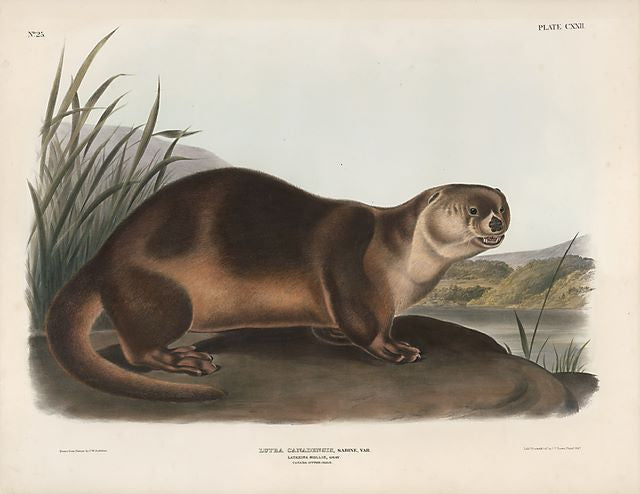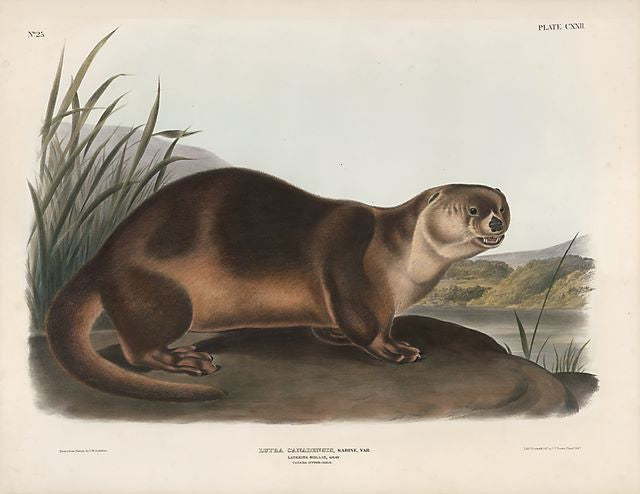 On Sale
Original Imperial Canada Otter, plate 122
Original Audubon Imperial Quadruped. Very good condition as show. 21 x 28 inches. This incredibly detailed work is officially termed

 

The Viviparous Quadrupeds of North America

.  These mammals of North America were published in three volumes, dating 1845, 1846, and 1848.  Somewhat more that 303 Imperial sets were printed and are rare and very valuable today. 
Besides the size, these prints are identified by the legend at the lower right "Lith. Printed & Cold. by J.T. Bowen, Phila."