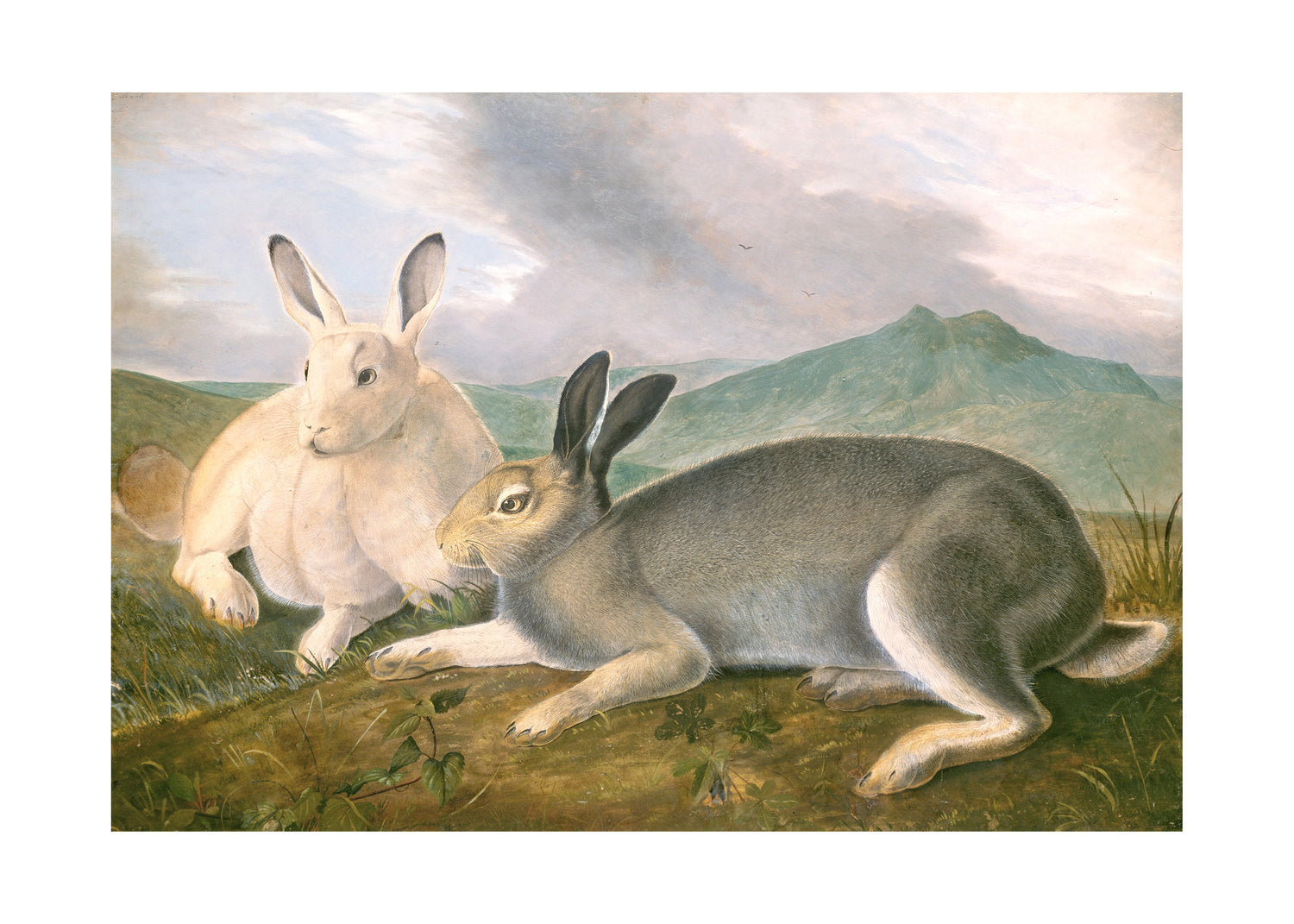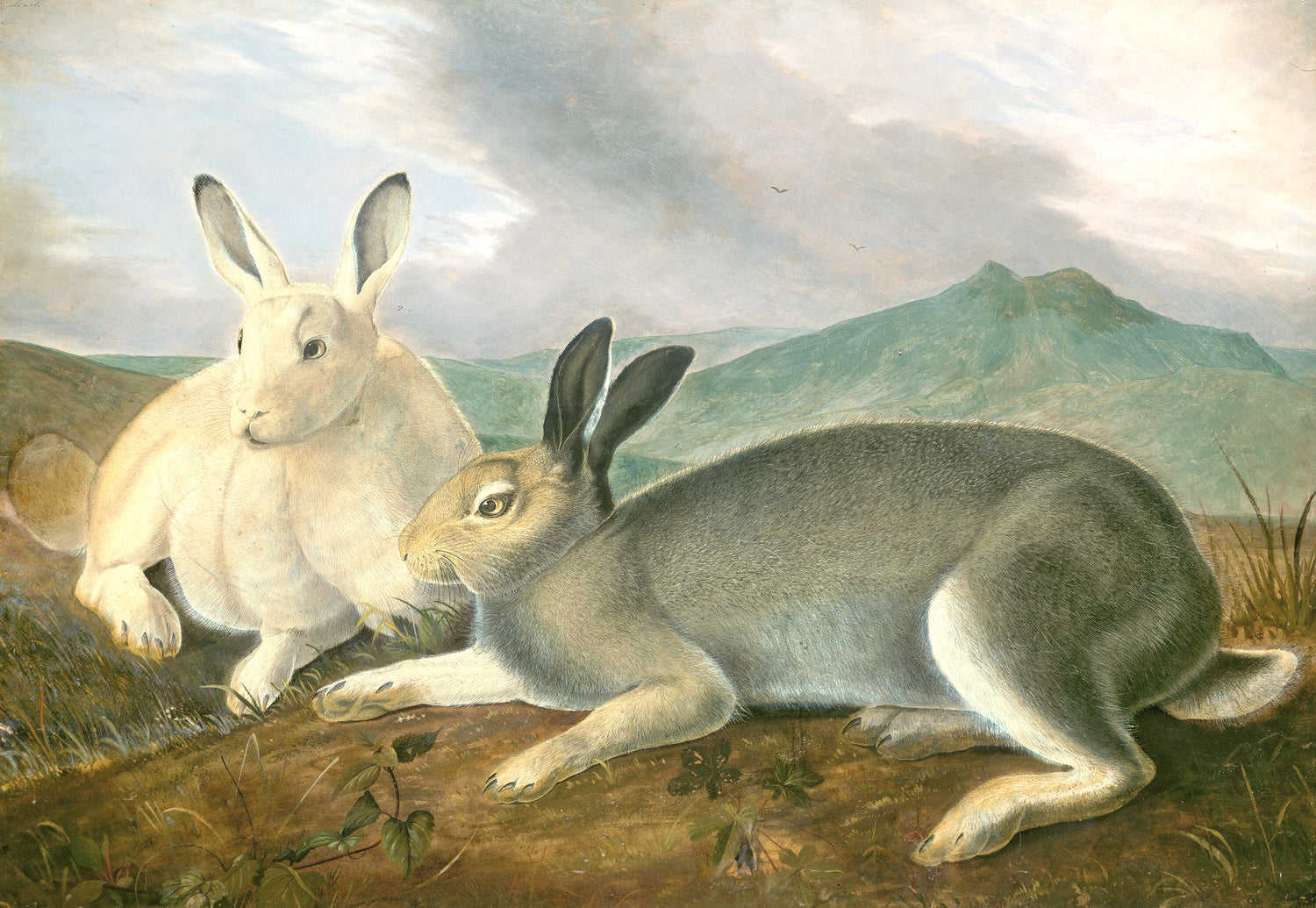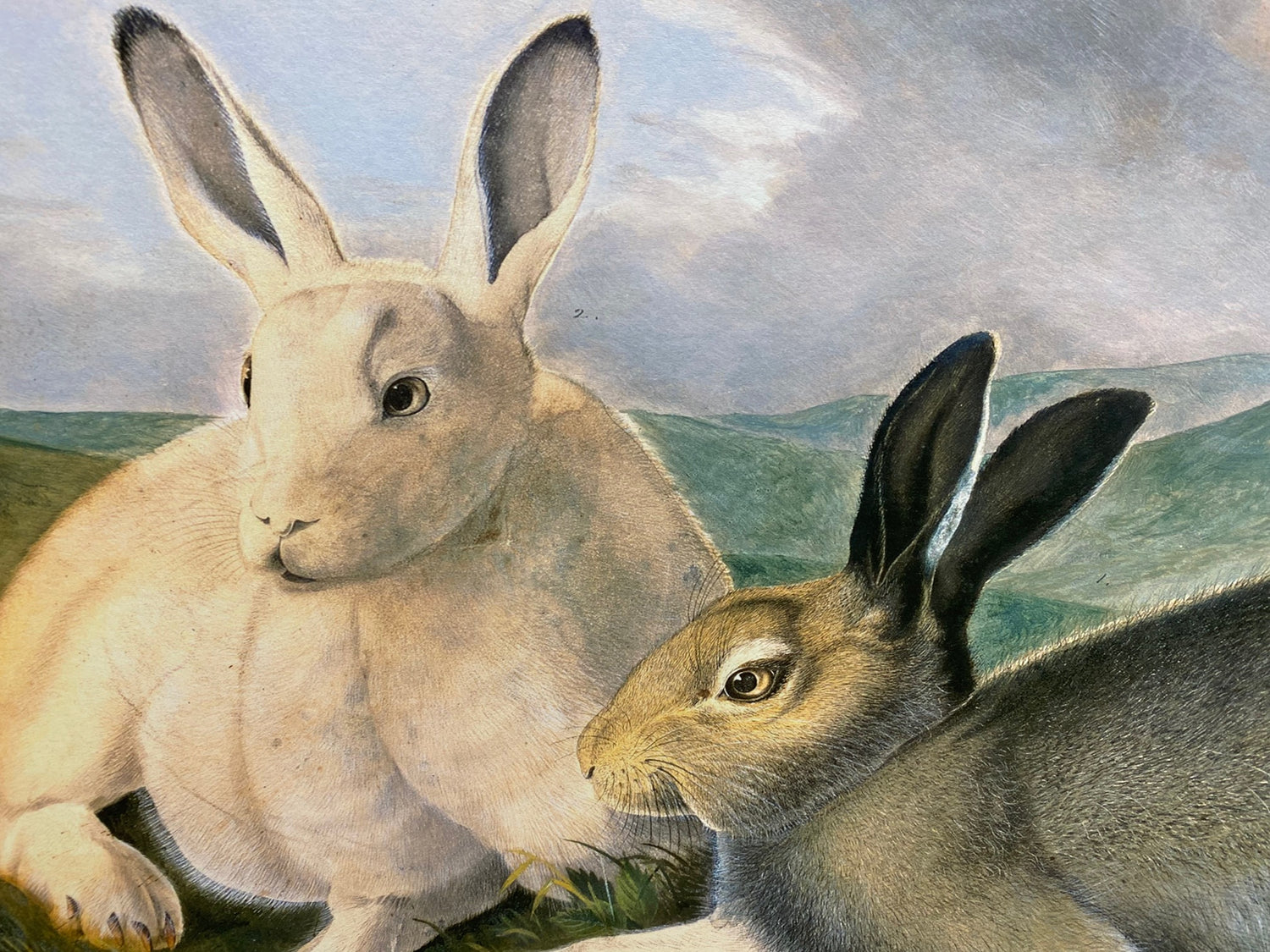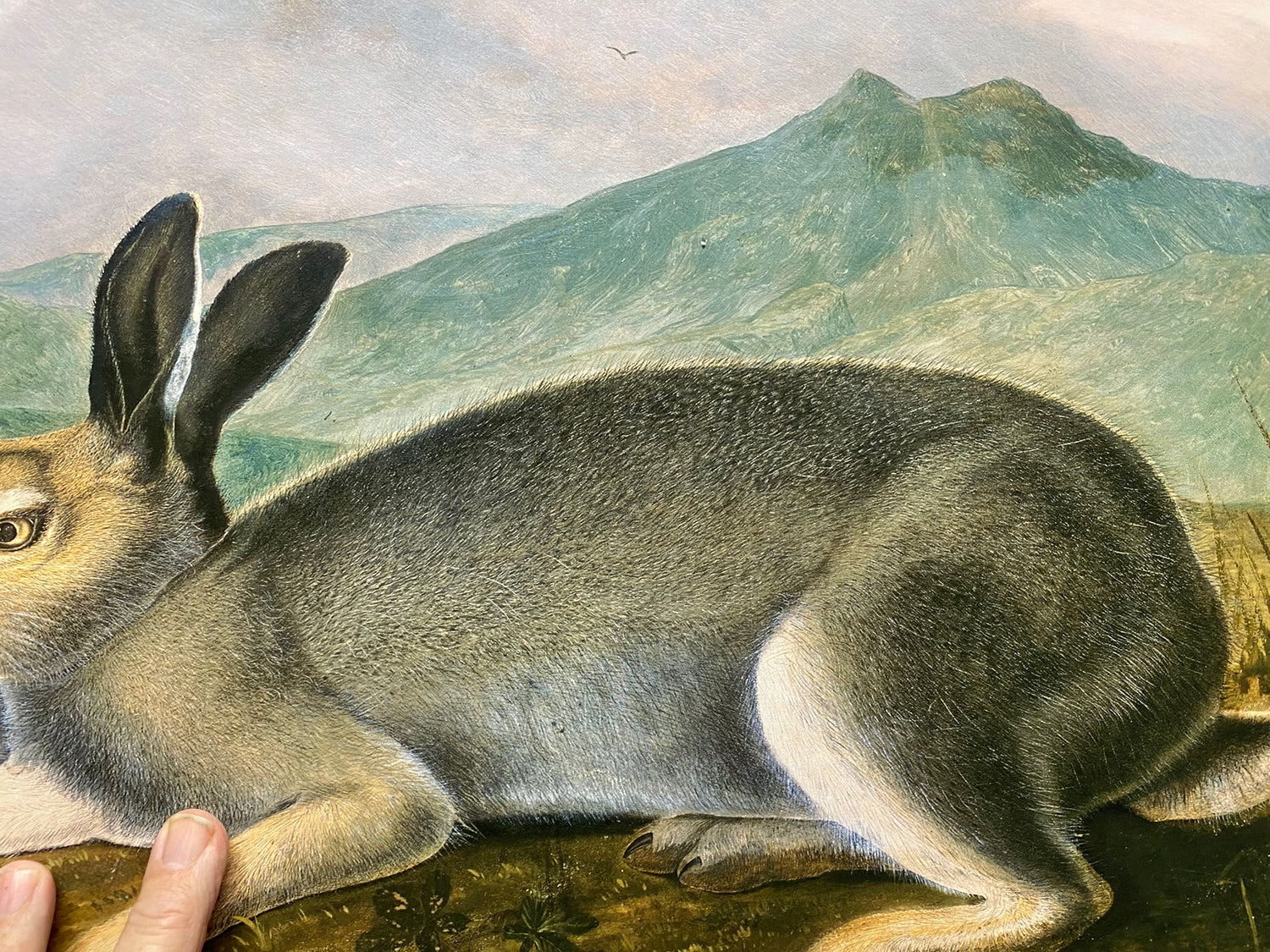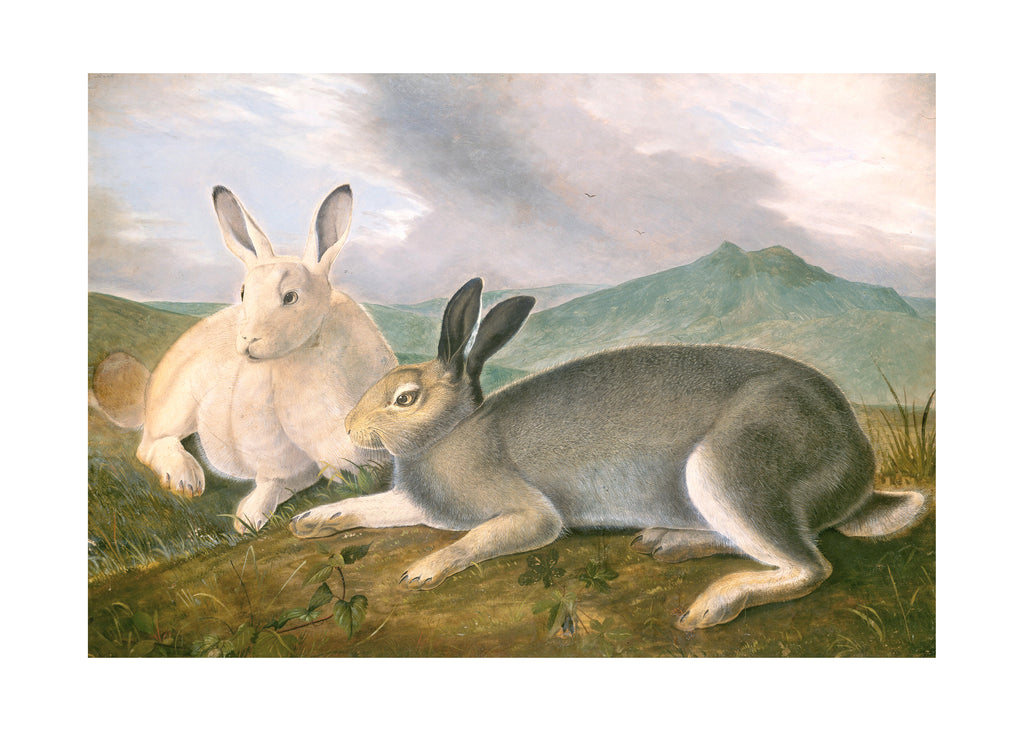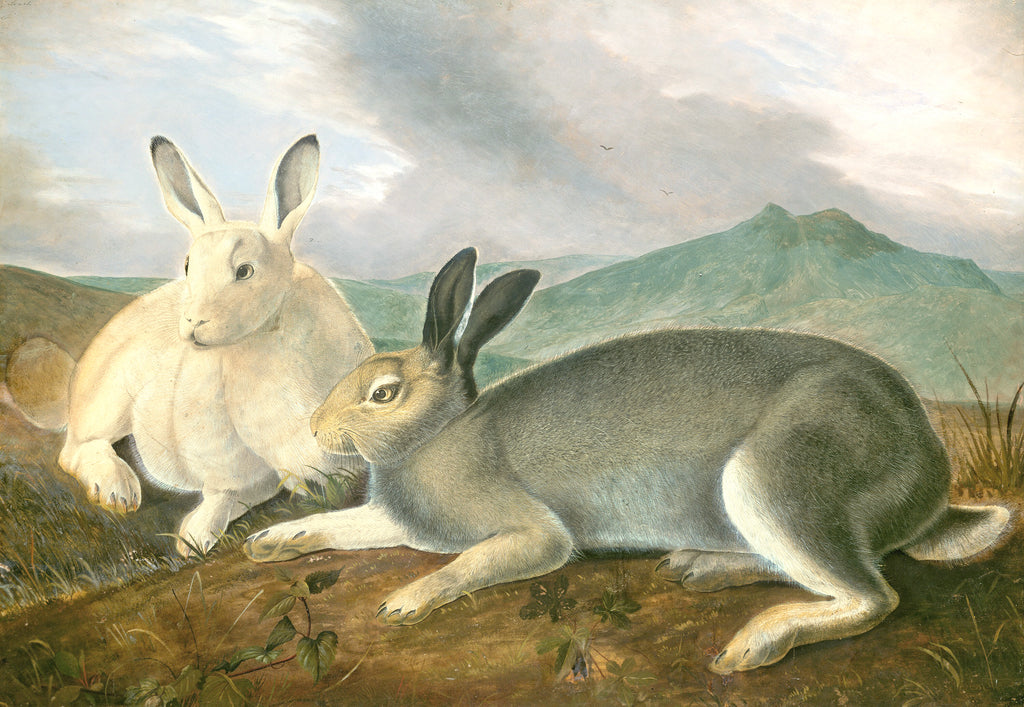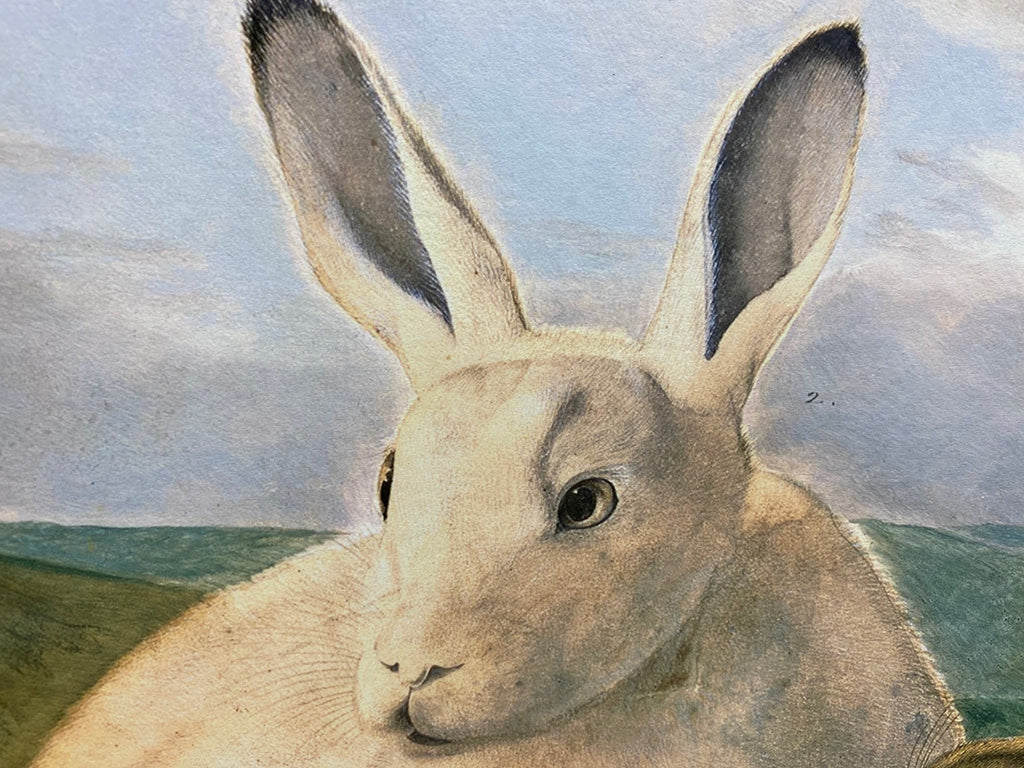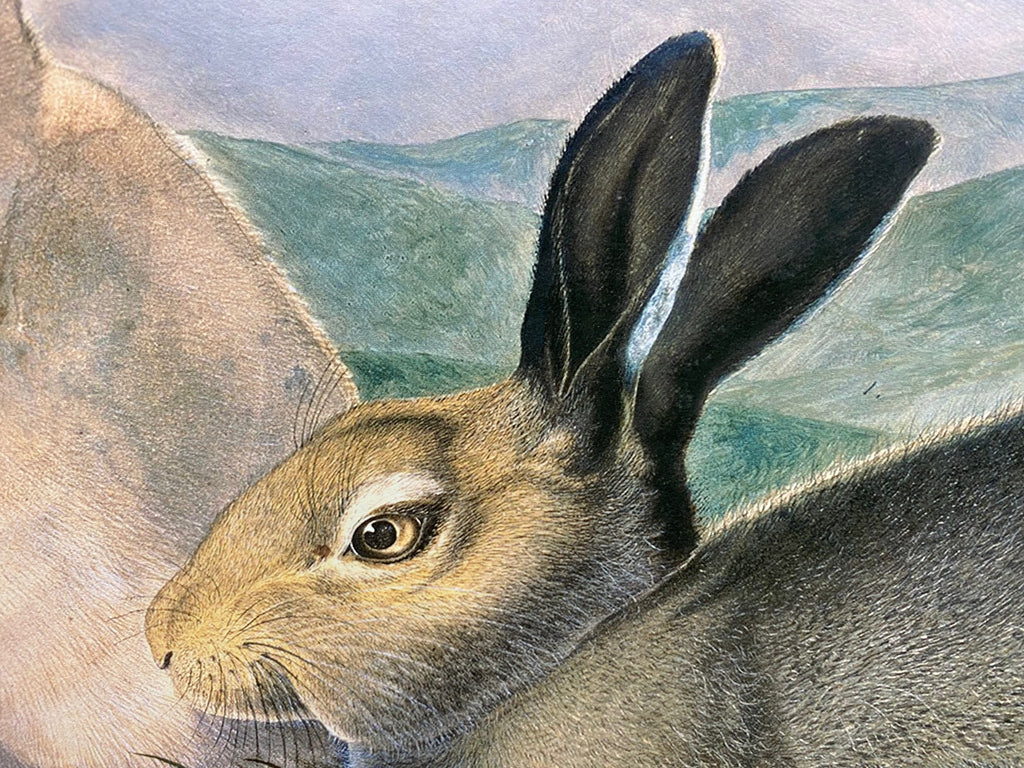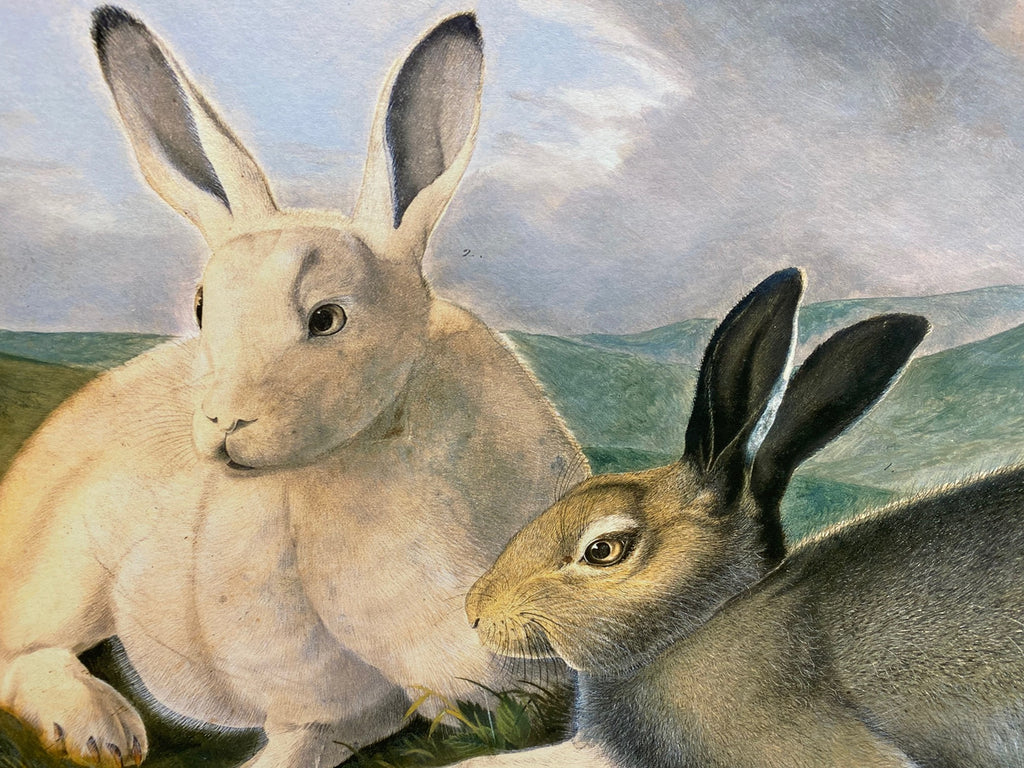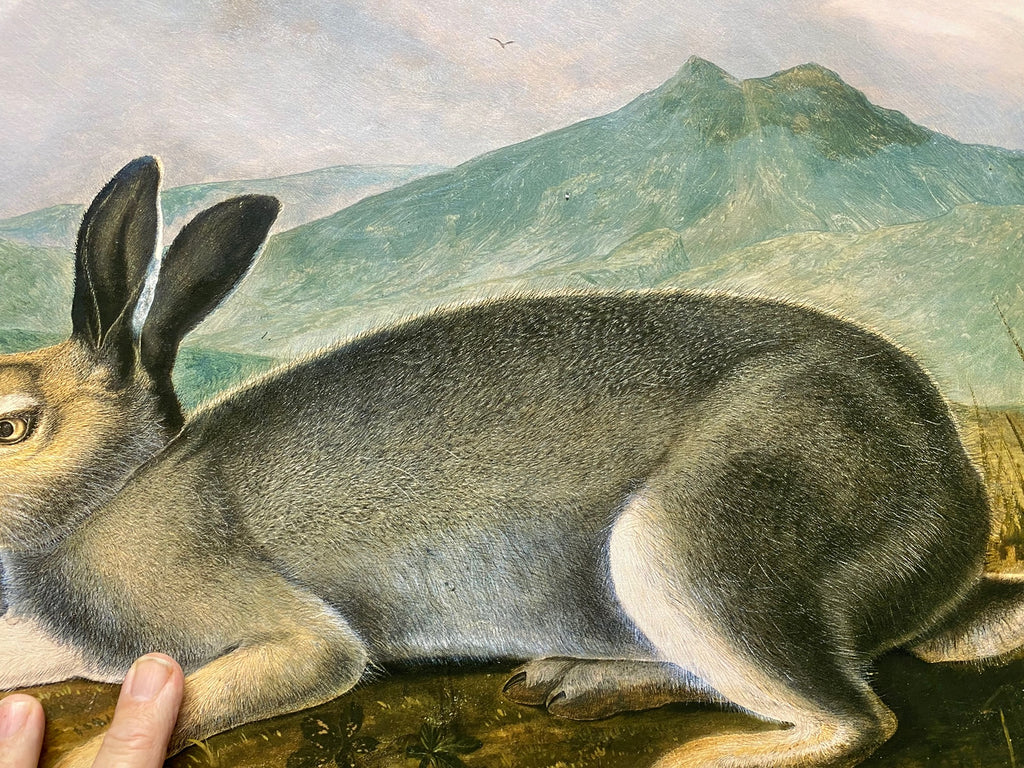 On Sale
Artic Hare. This is a beautiful reproduction of one of Audubon's oil paintings. 20 x 28 inches, Archival paper and inks. Edition of only 500.
Artic Hare

Princeton Audubon Oil Edition
20 x 28 inches, limited edition of 500
This is a fine art reproduction of an oil on canvas created by John James Audubon circa 1841. Audubon is well-known for his Birds of America engravings, but not for his beautiful oils. This exceptional print is an archival pigment print with image measurements of 20 x 28 inches. There is a two inch white border.