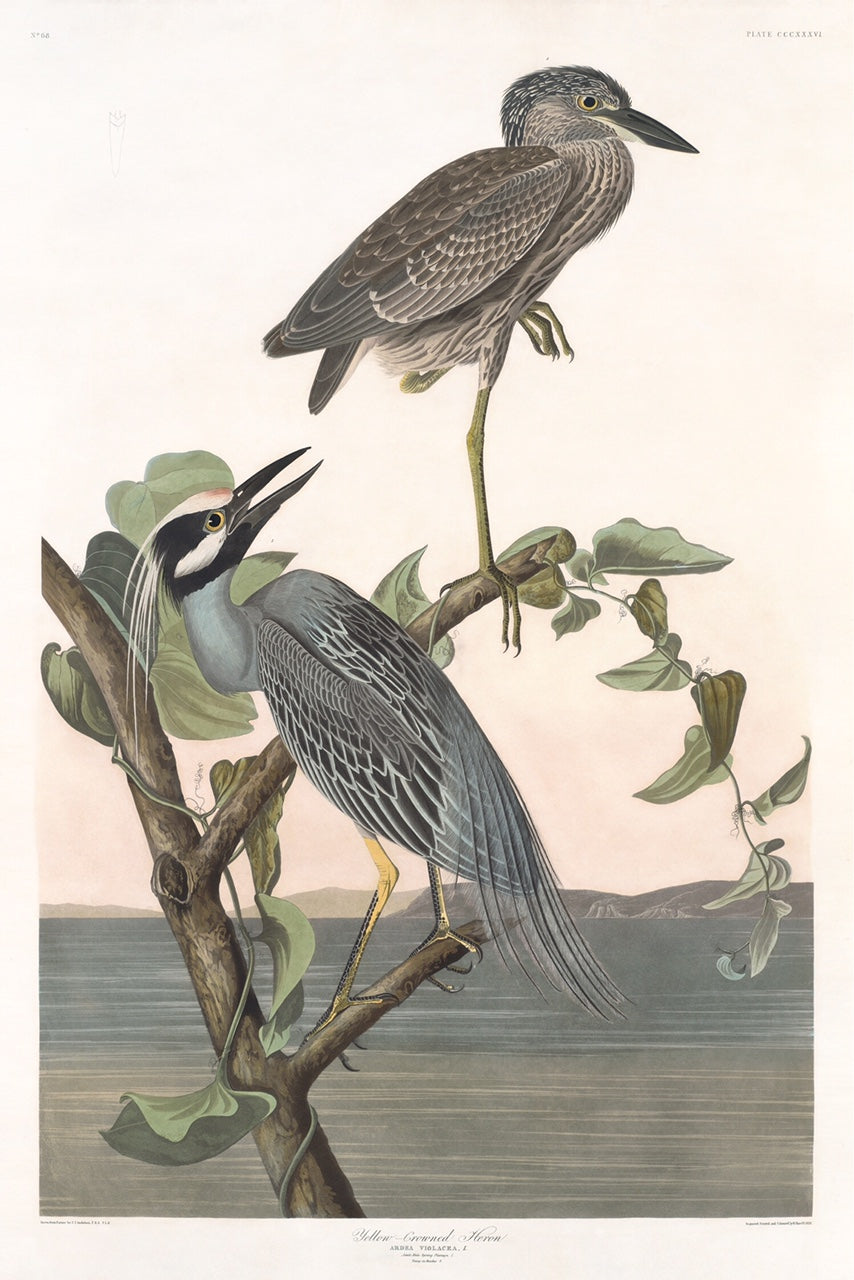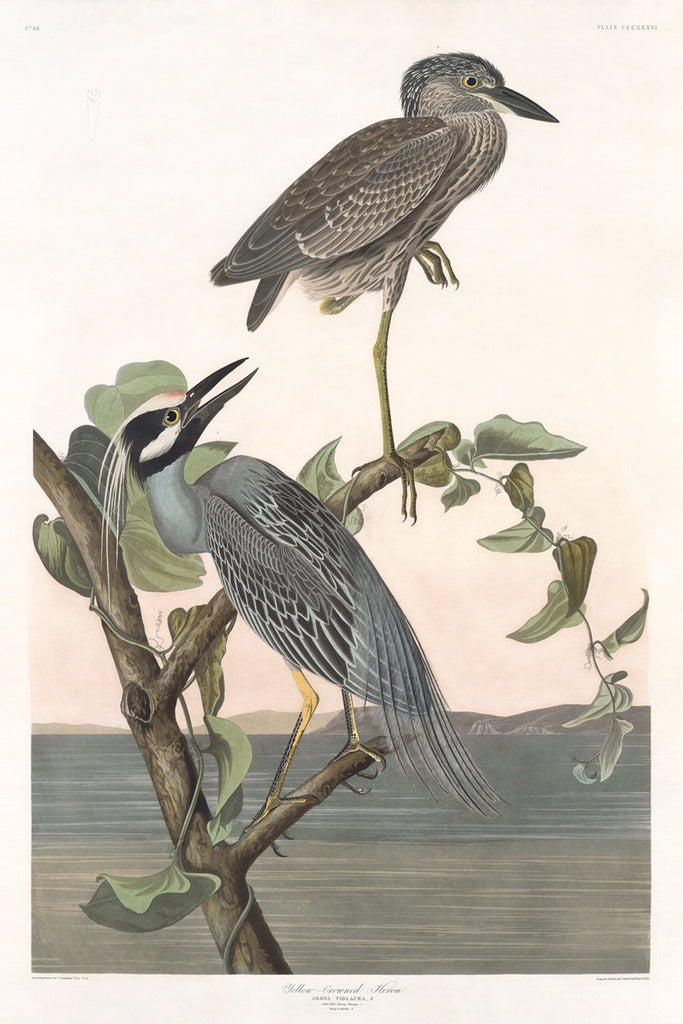 On Sale
Yellow-crowned Heron
Yellow-crowned Heron

29 x 39 inches, edition of 1500

Princeton Audubon is pleased to offer the Rare Print Edition archival pigment prints, commonly known as giclee prints. These are exact facsimiles of Audubon's original hand colored engravings. Using ultra high resolution images from top of the line digital cameras the Giclee' printer sprays ink on watercolor paper at up to 4,000 dpi. The result is a reproduction that has the color, detail and texture quality of the original. Each image is printed with archival ink on 330 gram Somerset Velvet Enhanced paper and some with beautiful deckled edges and are full-size facsimiles of an actual original. IDENTIFICATION: Each print is embossed and numbered at the top left corner RARE PRINTS EDITION.