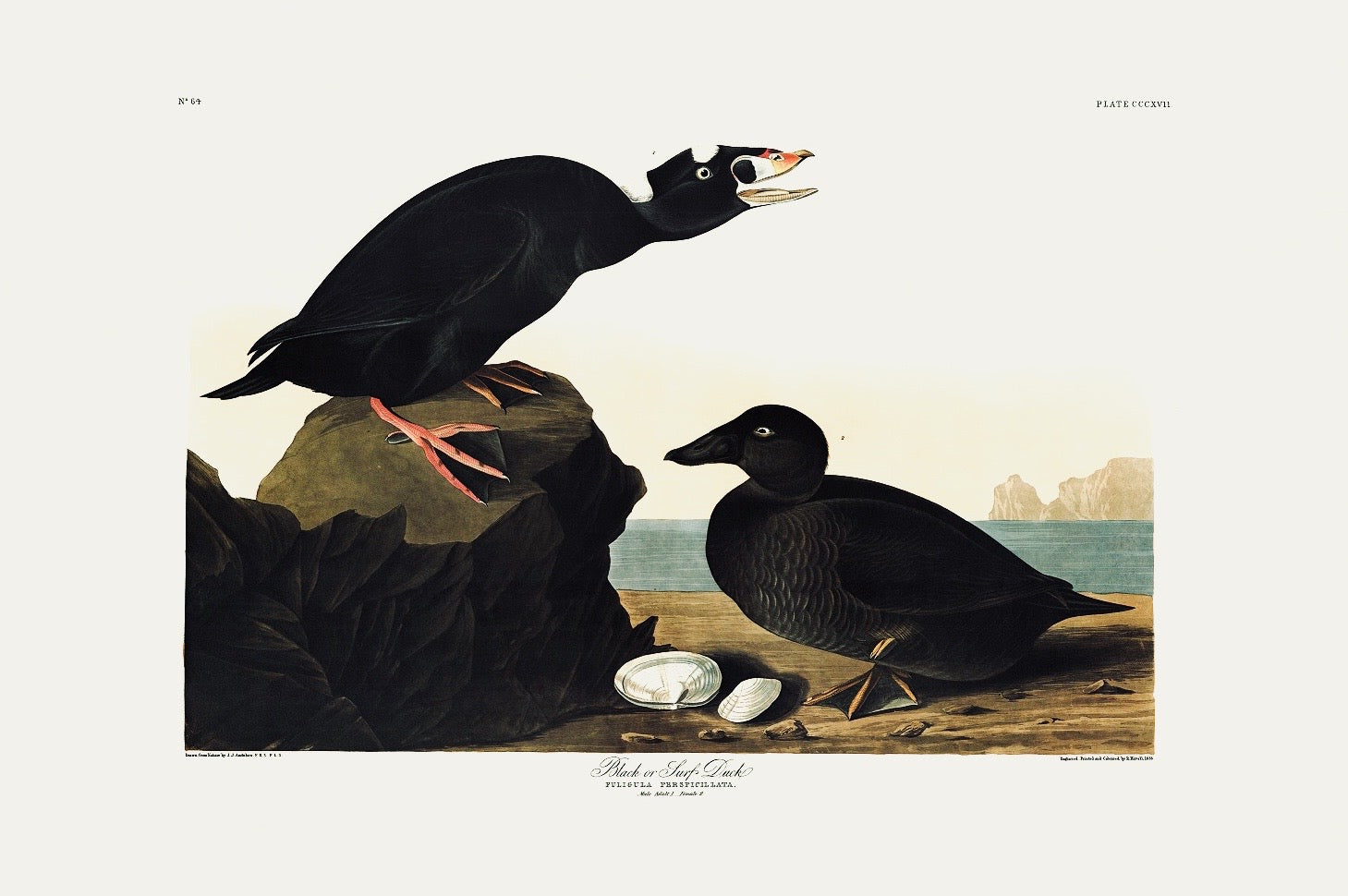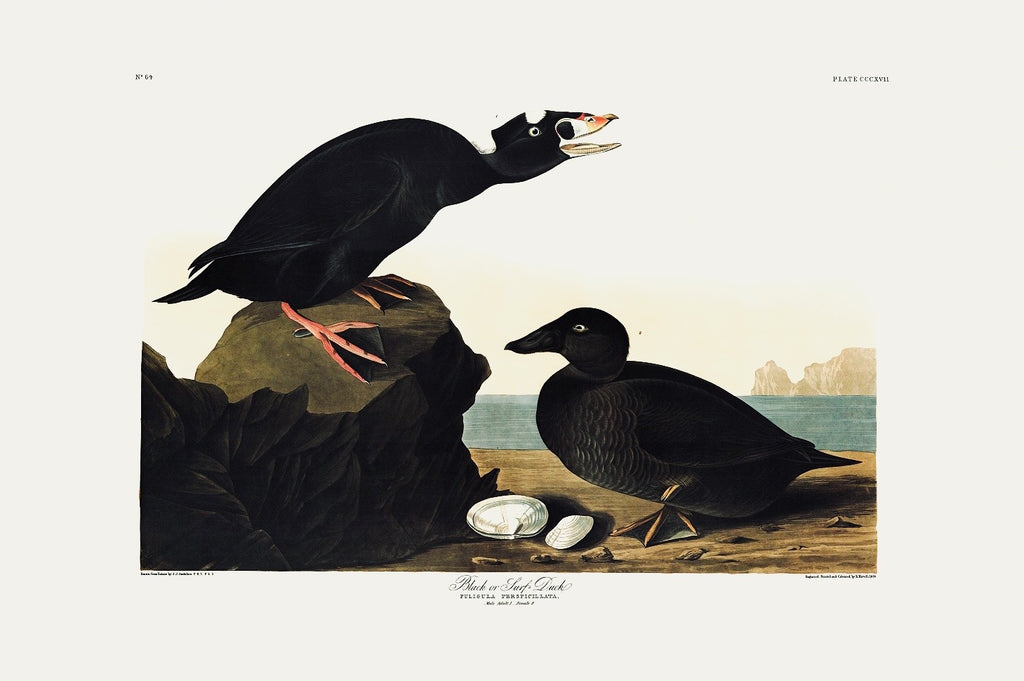 On Sale
Black or Surf Duck Audubon Print. Princeton Audubon. World's only direct camera edition of this image.
Surf Scoter or Black Duck
John James Audubon's Birds of America
Princeton Audubon Double Elephant Edition of 1500.
26 1/4 x 39 1/4; Condition: Mint

Nature is never out of style, so ... Feather your nest!
Thank you for visiting Princeton Audubon! 
"Of all the full-size facsimiles of Audubon's prints, those from Princeton Audubon Ltd. come the closest in appearance and quality to the originals. Combining this with their very reasonable cost makes Princeton Audubon facsimiles winners for those looking to acquire some of the most dramatic American natural history images ever produced." - Chris Lane, Philadelphia Print Shop West, appraiser on Antiques Roadshow.
Of our prints, William Steiner, author of Audubon Prints: A Collector's Guide To Every Edition wrote, "True prints, true colors, incredible detail. Princetons are simply the finest Audubon facsimiles ever made!"
We purchased the actual antique originals in order to accurately produce this award-winning edition, giving you a connection to Audubon's original work. Read more ...
In order to create this spectacular print, we needed to purchase the actual original. Measuring more than two feet by three feet, the birds are the same size as in life.
Princetons began with the purchase of the actual originals which were physically used in the production process. A giant camera with film the same size as the print took a direct-capture picture of the original, and this exact image was transferred directly to the metal printing plates. There are no other Audubon facsimiles which match the quality of Princeton prints.
Our prints have this embossed seal at the lower right of the paper ...
... and are pencil-numbered in the lower left under the printed script.
Here are the printing specifications ...
Princeton Audubon Double Elephant Edition •Double elephant (life size - 26 1/4 x 39 1/4) •Limited edition of 1500. •Pencil-numbered and embossed with the Princeton Audubon Limited seal. •Up to 11 color plates used. •Specially developed fade-proof inks. Absolute color fidelity to the actual original. •Printed on a 300 line. •Very heavy archival paper which is recommended by the Library of Congress for archives and is specially toned to match the actual color of the antique originals. •Registered to purchaser. •As permanently displayed at The Royal Society of London, to which Audubon belonged as a Fellow.
About the image itself ...
Audubon painted this pair of surf scoters (a male at left, a female at right) during his voyage to Labrador in 1833.  He wrote:  "For more than a week after we had anchored in the lovely harbor of Little Macatina, I had been anxiously searching for the nest of this species but in vain:  the millions that sped along the shores had no regard for my wishes."  Fortunately, he found a nest and wrote that it was hidden among tall grasses, raised about four inches above the ground, and lined with down.
The summer home of the bird is in the boreal forests of Canada and Alaska.  During its sojourn in the States it winters in coastal waters, at home in the ocean surf.   The male has overall black plumage set off by an orange, black, and white bill, a white eye, and a white patch on the forehead and nape.   This remarkable coloration has given rise to some equally remarkable names:  speckle-billed coot, blossom-billed coot, patch-head, skunk head, skunk top, goggle-nose, and snuff-taker.