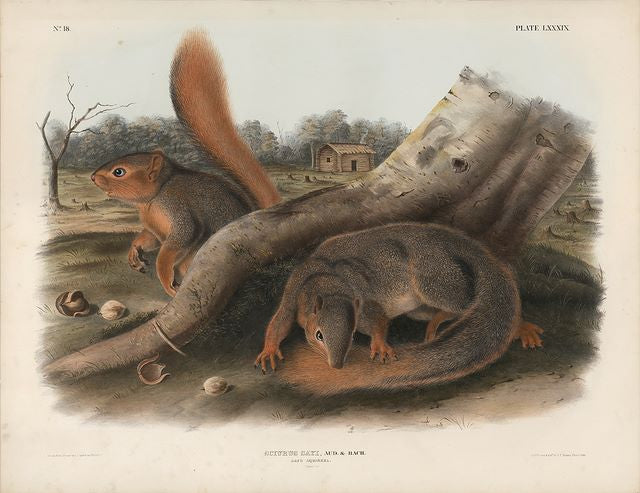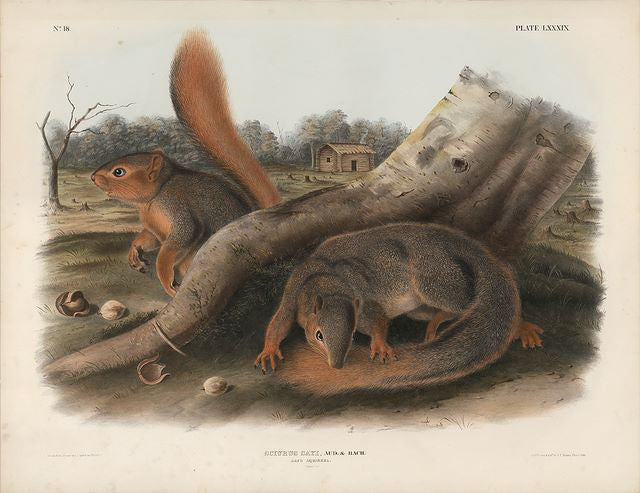 On Sale
Original Imperial Say's Squirrel, plate 89
1845 - 1848.

Very good condition as shown.

Somewhat more that 303 Imperial sets were printed.

These lithographs were printed on paper sized at 22 x 28 inches, termed the imperial size, and also defined as the elephant size.

Besides the size, these prints are identified by the legend at the lower right "Lith. Printed & Cold. by J.T. Bowen, Phila."