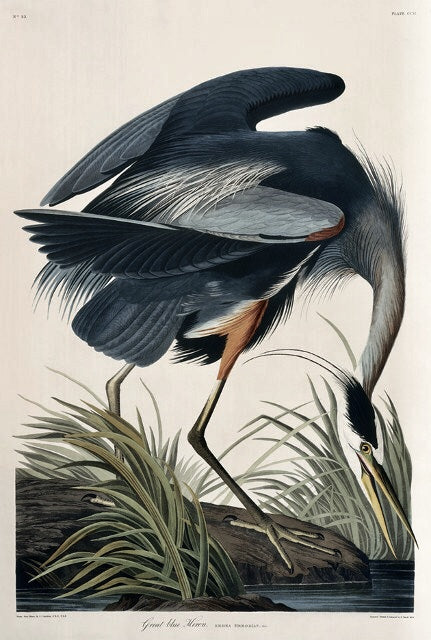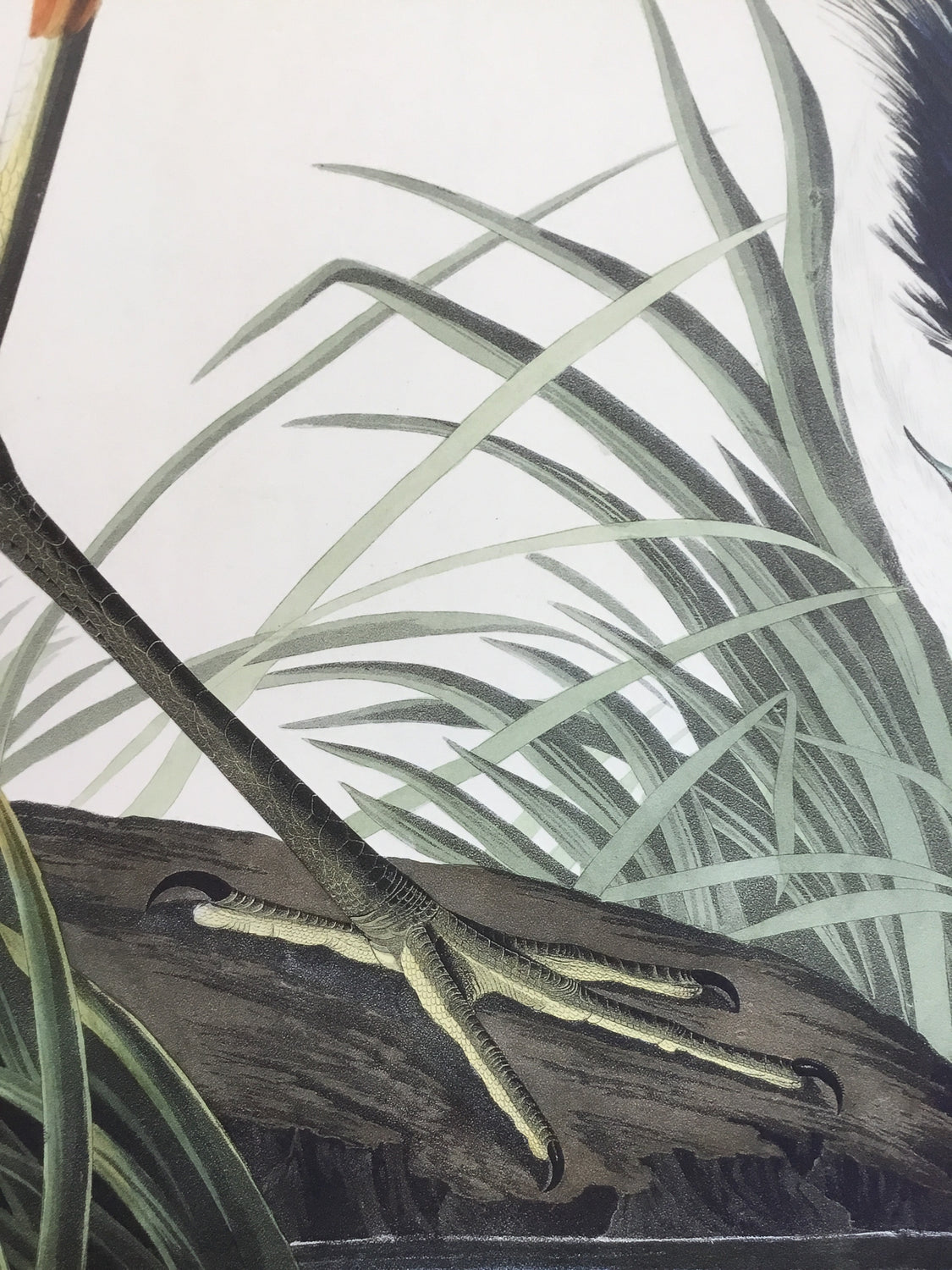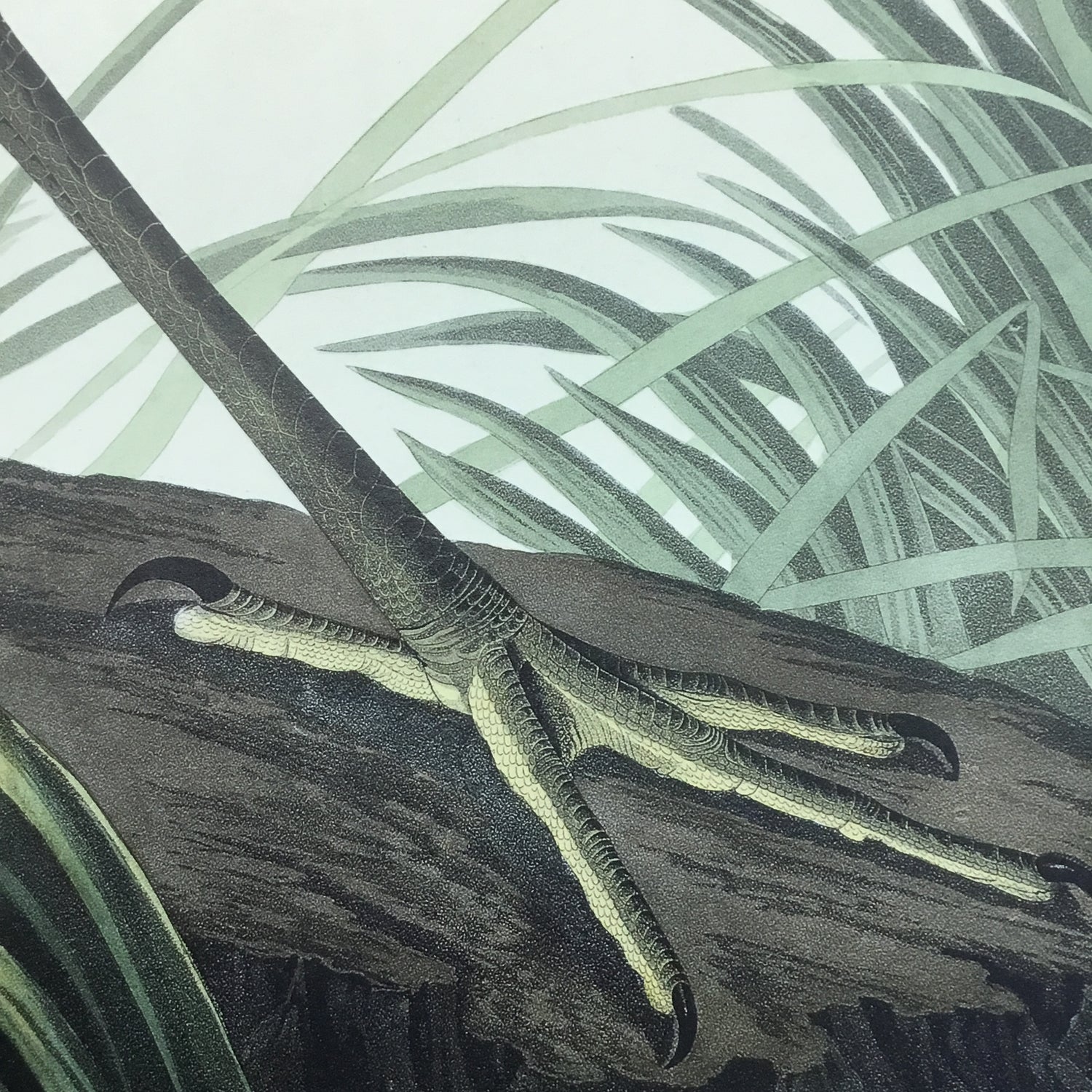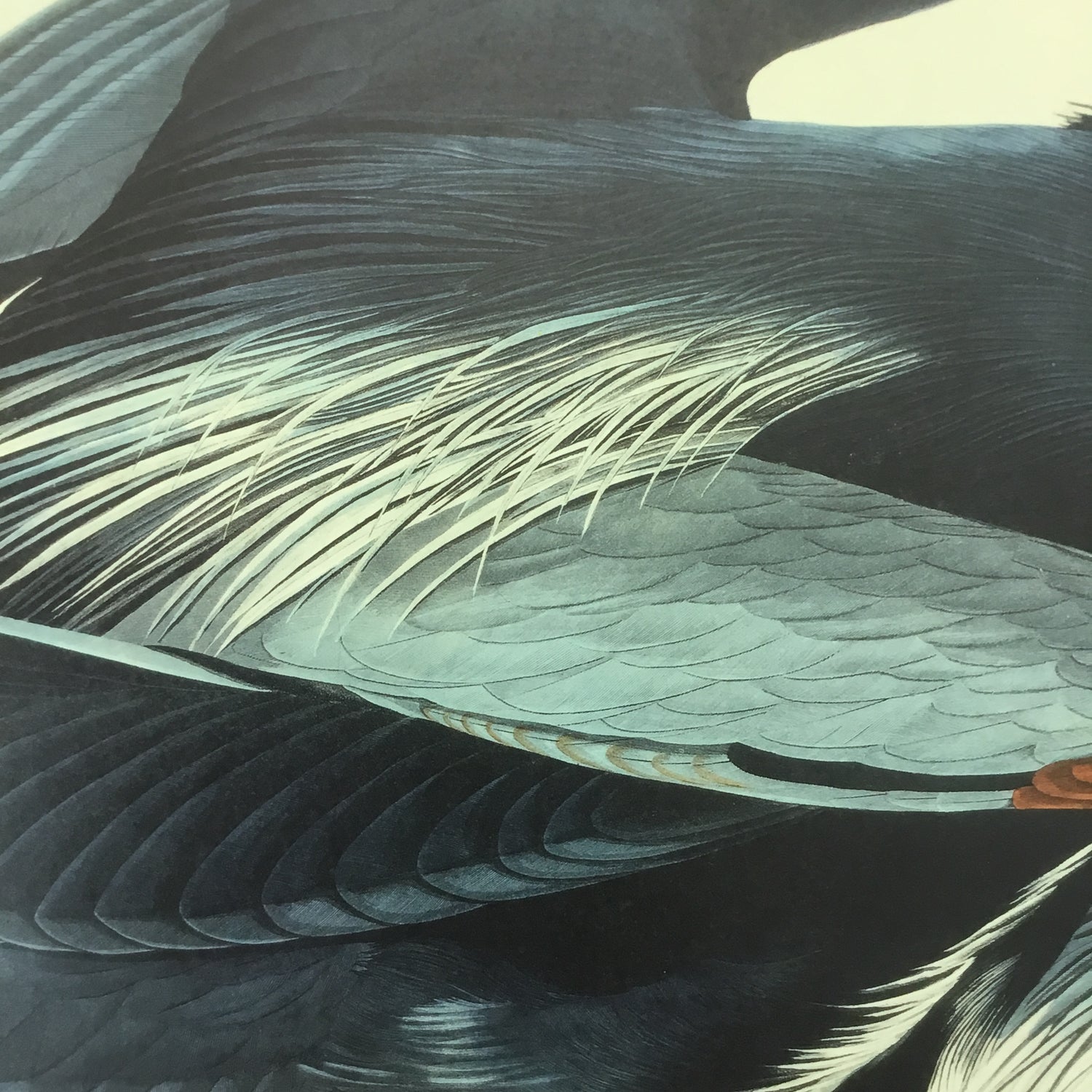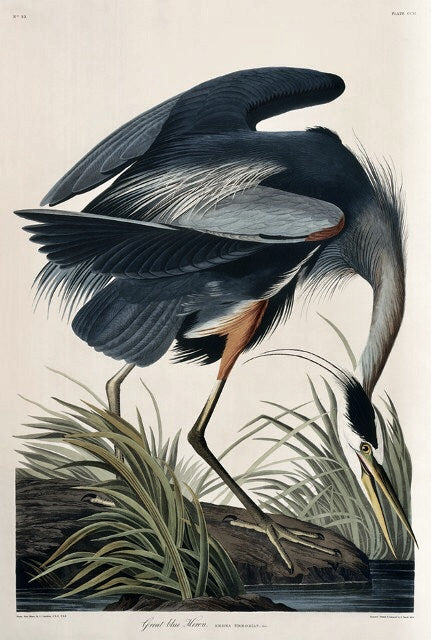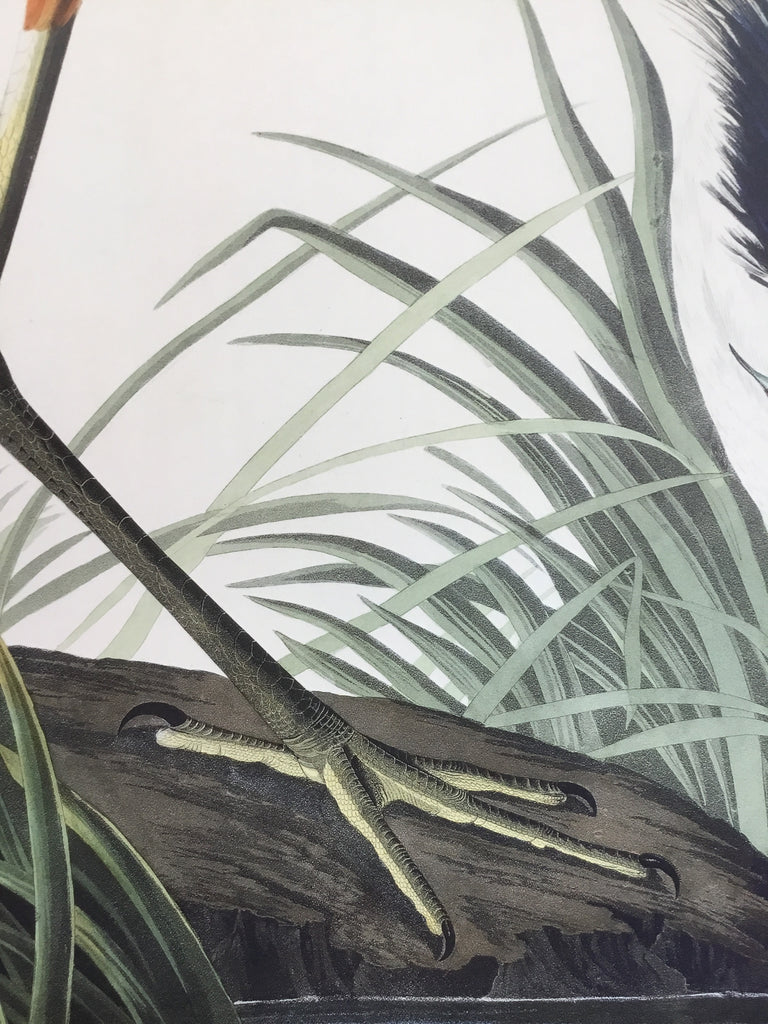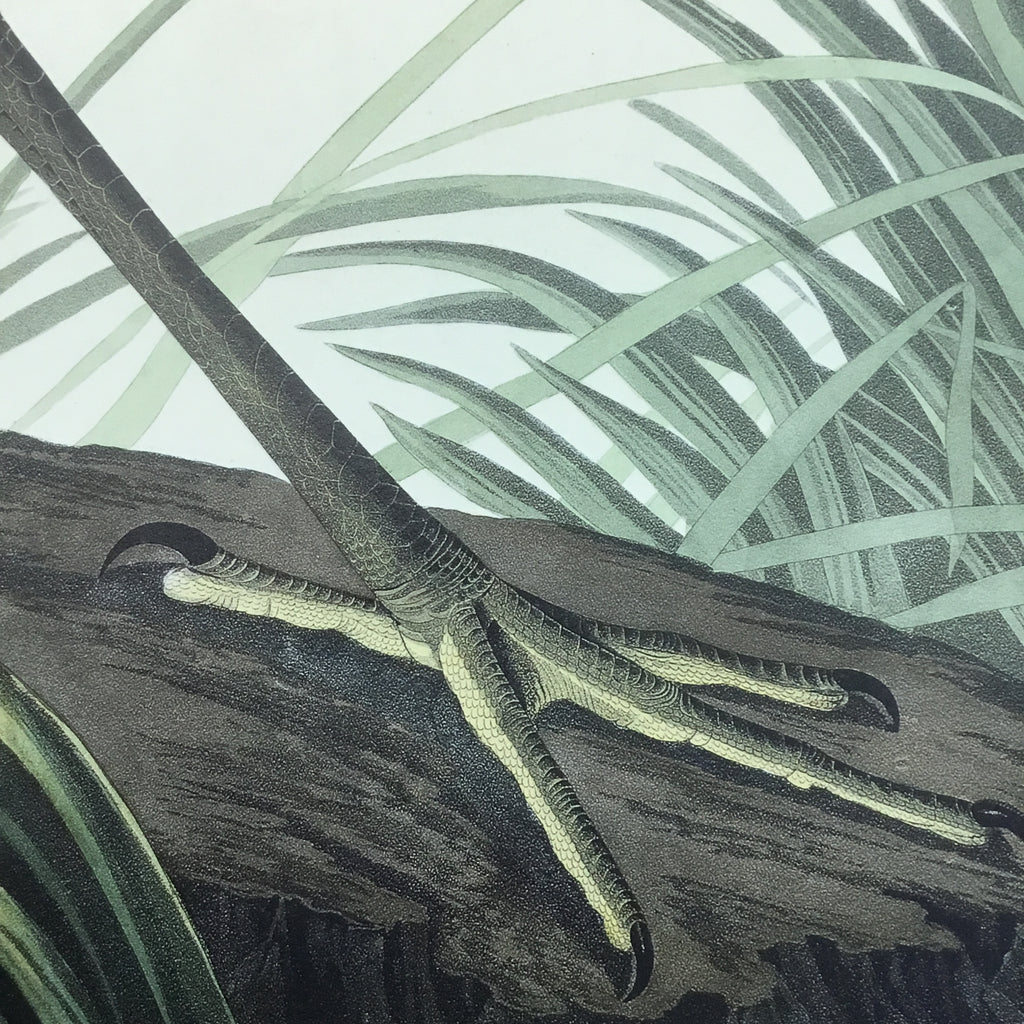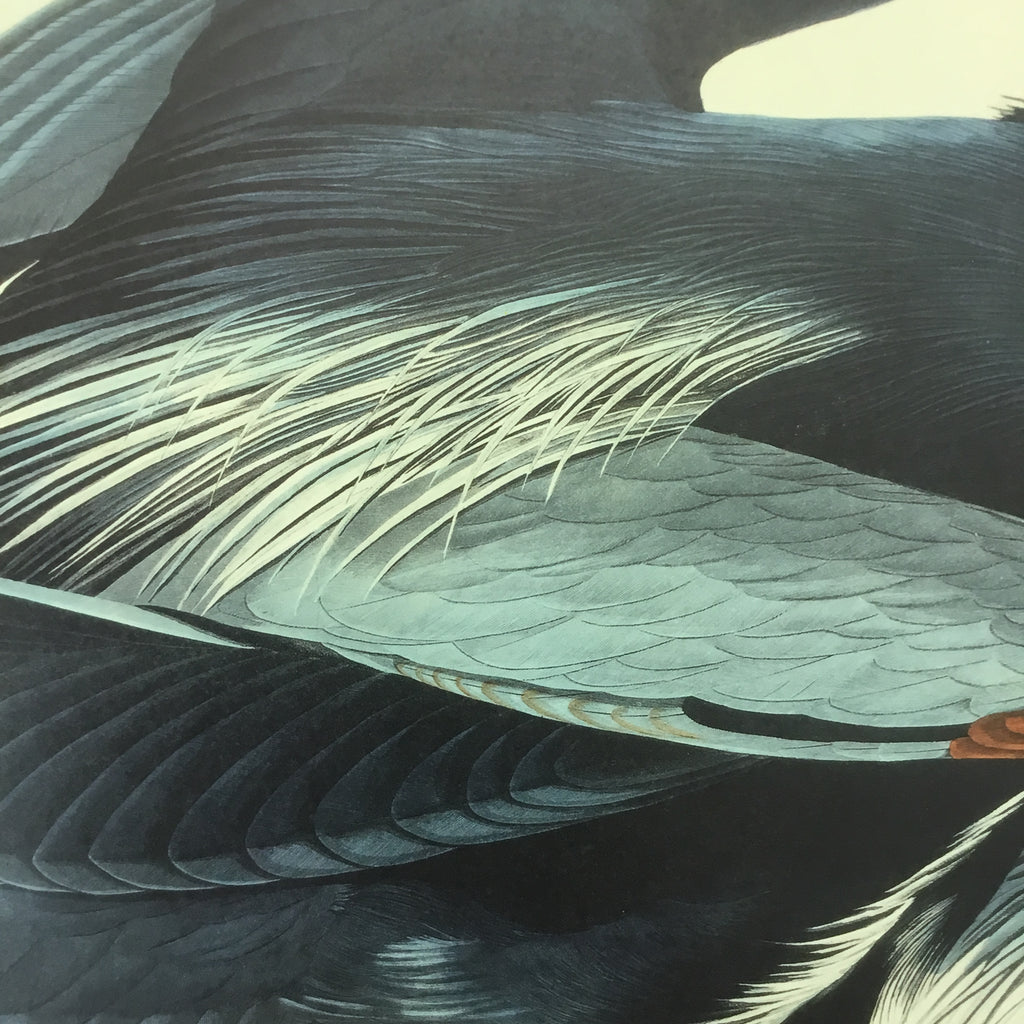 On Sale
Great Blue Heron, 17 1/2 x 26 inches
Great Blue Heron
Princeton Essex NYHS Edition, 17 1/2 x 26 inches.
Louise Mirrer, Director of the New-York Historical Society says, "Princeton has faithfully reproduced the N-YHS original engravings in a collector's edition of stunning quality and brilliant color."
This edition is faithfully created directly from actual originals in the collection of the New-York Historical Society. For example, the images of the Louisiana Heron and the Roseate Spoonbill were both professionally captured from the originals themselves, and then continuously matched during the production process against the actual originals in the collection of the New-York Historical Society to ensure absolute accuracy.  This unusual access to the nearly 180-year-old originals assures you of a most accurate reproduction.
Further, the specially-made fade-proof inks are pressed upon the absolute finest of all paper, 110# Essex.  Essex is a specially made 100% rag, coated paper designed for critical art reproduction.  It makes the ink "stand up" in order to faithfully capture the layered look and feel of Audubon's original production.  Essex is produced here in America, in New Hampshire, at Monadnock Paper Mills, the oldest continuously operating paper mill in the country.  So fine is the Essex paper that we have taken the unusual step of highlighting this fact in the name of our new edition.
However, there is more that will make this edition a classic.  First, these are true lithographs, produced on six or ten color presses.  Princetons are not less expensive laser, digital, or ink-jet images.  Secondly, we have retained the historic appearance of the actual antique originals.  Where plate marks were evident on Havell's sheets, we retained them.  Where the original binding holes are visible, we retained them as well in our reproductions.